Craftinsure Family Rankings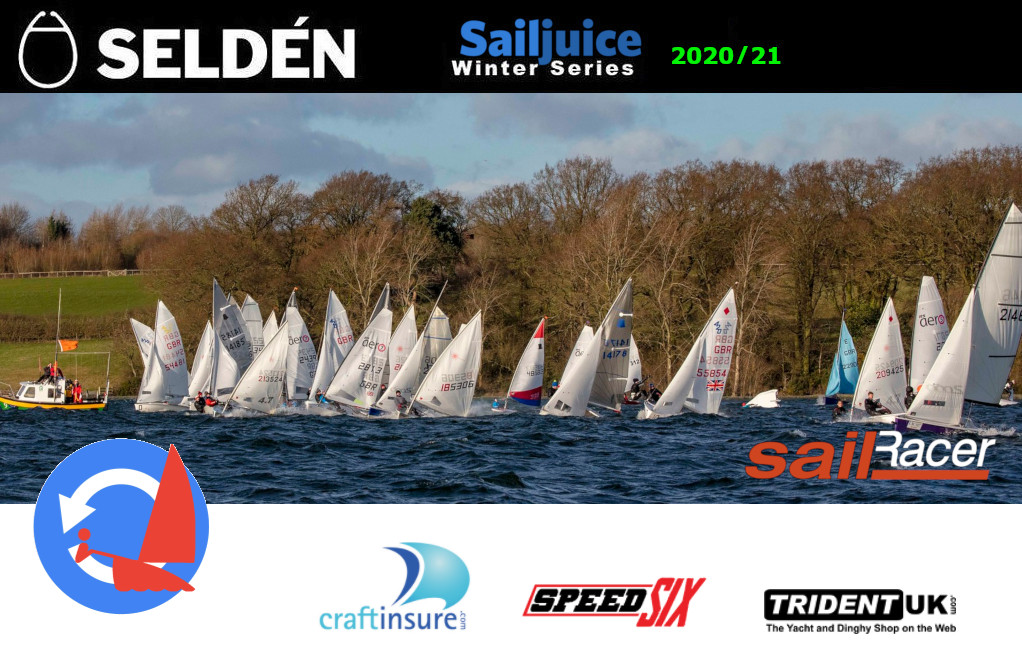 CRAFTINSURE TO SUPPORT 'FAMILY BUBBLE' IN THE SELDÉN SAILJUICE WINTER SERIES
Craftinsure has jumped on board as the new insurance sponsor for the Seldén SailJuice Winter Series. Never afraid to swim against the tide, or sail against the current, Craftinsure joins for the 12th edition of the Winter Series just as life seems to be more difficult than ever.
However, there's always opportunity in adversity, and Craftinsure's founder Rob Cage was keen to get the company involved in a proven event that goes right to the core of their market. It's also a passion project for Rob and his colleagues. "We started Craftinsure back in 2001 because we're keen dinghy sailors and we love the sport," says Rob, a former Fireball, International 14, Scorpion and nowadays Laser and Merlin Rocket competitor.
"We also like to innovate, and we wanted to associate the company with the Seldén SailJuice Winter Series which has brought in digital advances to an often very traditional and conservative sport. The attraction of things like advance online entry as opposed to 'pay on the day', or GPS tracking and such innovations is not always obvious until they've become established and proven."
Craftinsure's motto: 'Boat insurance at the touch of a button,' wasn't all that obvious when Rob and his co-founder Mark Lee launched Craftinsure in the early years of the internet. "The digital age has turned other sectors of the insurance industry on its head, and Mark and I saw the opportunity to create a much more responsive and affordable service for the dinghy sailing market. If you sail dinghies and you haven't got a quote from us before, then take 20 seconds out of your life and see how the Craftinsure quote compares with your current insurance provider."
Here's what Craftinsure offers:
Get a quote on your phone in 20 seconds.
Get full cover in 2 minutes.
Craftinsure is usually the best price you will find because paper costs have been eliminated, enabling us to pass the cost savings onto our customers.
Craftinsure is run by dinghy sailors who you will see taking part at the events in the Seldén SailJuice Winter Series. This matters when it comes to claims, you want your claim sorted by somebody who understands your boat, and who may well have raced your class.
Get the Craftinsure App, lets you manage your policy and claim even quicker from your phone.
Check out our premiums when your renewal comes through, you might be in for a pleasant surprise!
KEEPING IT IN THE FAMILY
With Covid 19 restrictions always in flux, making it difficult for many to make firm plans, one thing that seems more certain than others is that it's OK to do activities with people in your own bubble. The Seldén SailJuice Winter Series has always aimed to support family sailing, and Craftinsure is keen to do the same in its first season supporting the Series.
More than ever, with Craftinsure's support, we're encouraging family members to get on the water together this season.
Family Team to be formed from the following combinations
Parents
Children
Siblings
Cousins
Aunts/uncles etc
Add team and members uisng form below, to be completed before first counting races
* REQUIRED FIELD
* REQUIRED FIELD
Scores based on the best two results from each race for each member
If two members of the family team are in the same boat that counts as two scores
Series results counted over all races with a discard every third race
Prizes and rankings
Best team based in on overall results
Special additional award for the family team competing in the most races
Participation award - most people competing
2/12/2020 16:08
Photo © Tim Olin