Here you can enter 1 or more events as part of the Allen Endurance Series. Select your class from the list below, this will then allow you to choose from the events you are eligible to enter. If your class is not listed please email info@sailracer.co.uk NB Each event has restricted entry numbers and entry fees that increase nearer the date of the start of the event, you are advised to enter early.
ECPR online entry closed - you can enter at the club, Saturday for a higher entry fee
GPS Tracking
Enter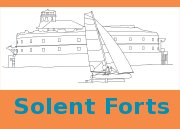 #allenenduro Tweets
Register
For all the latest news sign up here with your email address:
About
UK performance sailing hardware manufacturer Allen Brothers has announced the creation of a new sailing series designed to test crews and equipment in extreme contests of skill and endurance. The new Series combines established events into a format which Allen Brothers believes will increase participation and competition, enhancing the endurance element of small boat racing in the UK.
The series is managed by SailRacer.